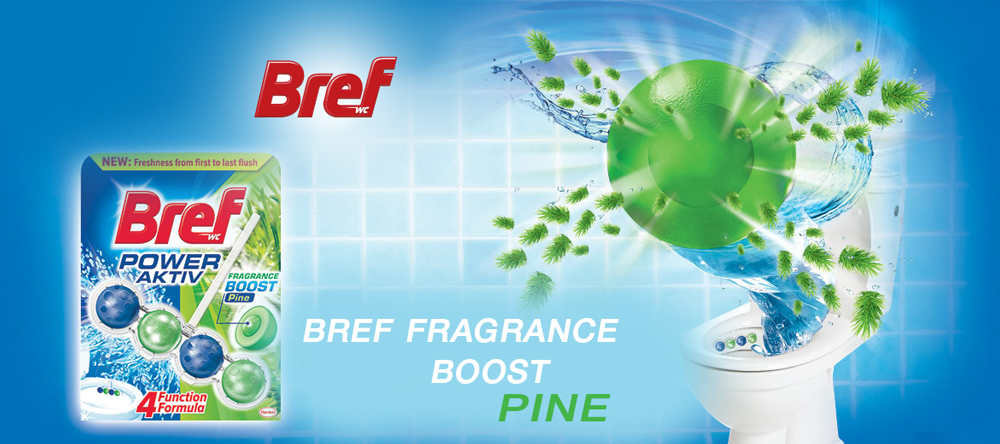 PRODUCT INFORMATION
Looking for an easier way to keep your toilet clean and fresh? The innovative formula of Bref Power Active has 4 powerful functions in a discreet and modern design. This new generation of toilet blocks provides anti-limescale action and helps keep your toilets throughly clean and fresh, with the combined actions of hygienic foam, stain removal, dirt protection and extra freshness. Now with improved freshness that lasts until the last flush! When tested in our development institute in Europe, Bref Power Active lasted up to 250 flushes.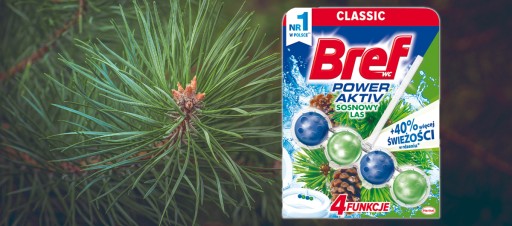 For Freshness and Cleanliness in your toilet: With its products from Duo Activ, over Power Activ, Cleaners, stripes to In-tanks, Bref is the market leader and freshness expert for toilets.
BREF offers a hygienic cleanliness and freshness for your toilet. The global brand BREF is available in the following countries for the toilet category: France, Spain, Belgium, Italy, Greece, Sweden, Finland, Cyprus, Korea, Canada, Mexico, Guatemala, Panama, Costa Rica, Angola, Russia as well as in Central Eastern Europe.