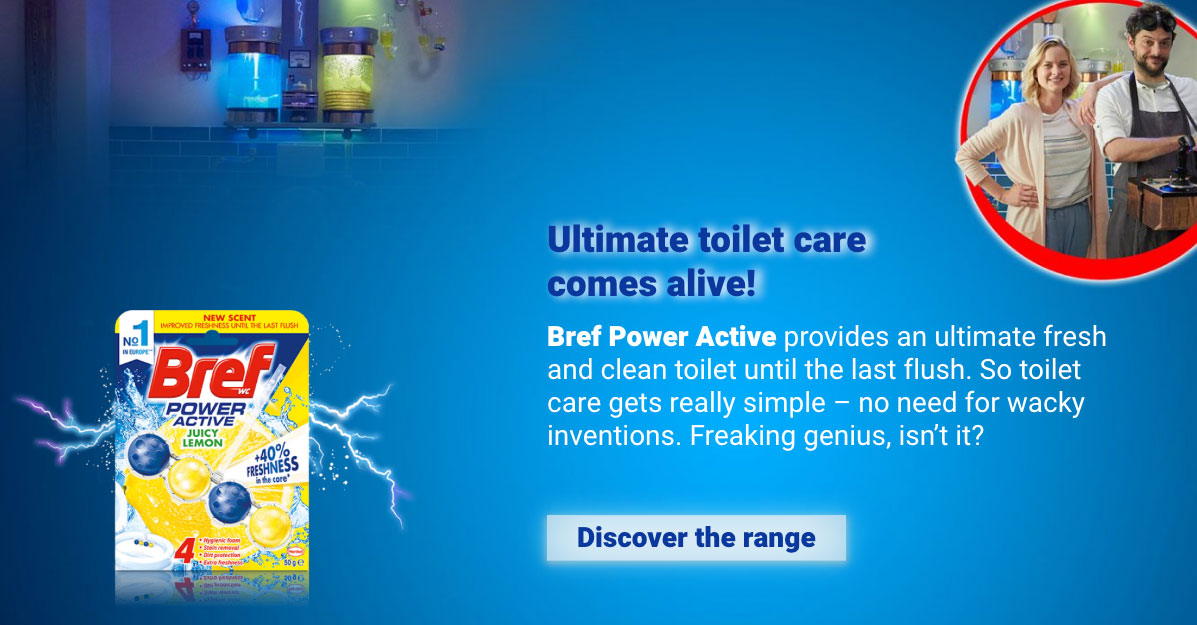 The innovative formula of Bref Power Active has 4 powerful functions in a discreet and modern design. Read more..

4 in 1 Power for the Toilet: - Hygienic foam - Stain Removal - Dirt Protection - Extra Freshness Read more..

Now there is some extra freshness in Bref Power Active! It guarantees a fresh and clean toilet until the last flush. Removing bad toilet odor has never been easier. Read more..