Best Innovative Cleansing with German Technology.

Easy to Use - Hang on Toilet Rim and Work against Rust/Plaque/Fight Toilet Ring.

Environmentally Friendly - Does Not Pollute Water.

Provides Hygienic Cleanliness, Protection against Lime-Scale, Extra Freshness-Long Term Dirt Repellent, and Rich Foam for Whiteness and Shine.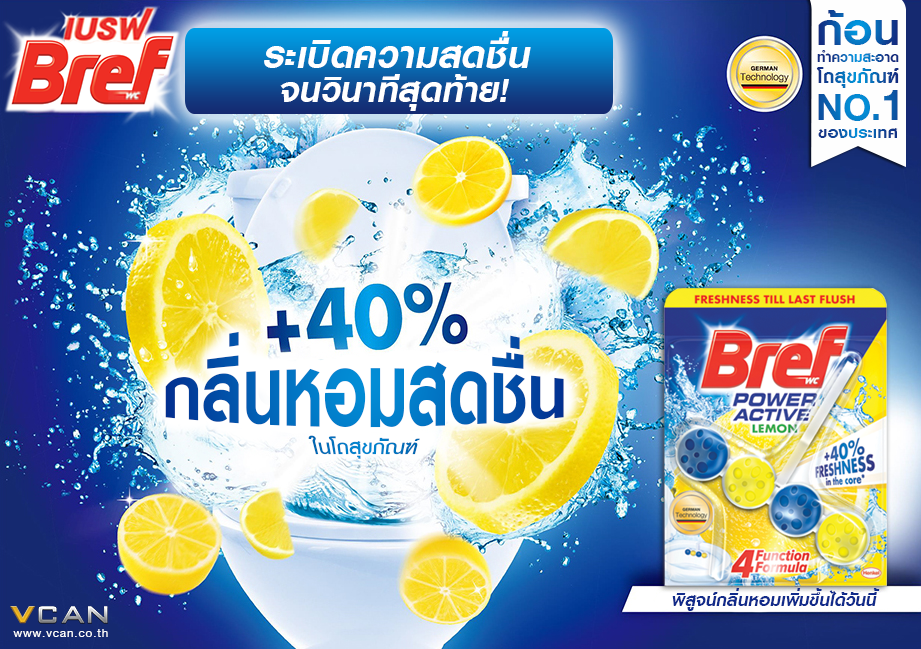 For Freshness and Cleanliness in your toilet: With its products from Duo Activ, over Power Activ, Cleaners, stripes to In-tanks, Bref is the market leader and freshness expert for toilets.
BREF offers a hygienic cleanliness and freshness for your toilet. The global brand BREF is available in the following countries for the toilet category: France, Spain, Belgium, Italy, Greece, Sweden, Finland, Cyprus, Korea, Canada, Mexico, Guatemala, Panama, Costa Rica, Angola, Russia as well as in Central Eastern Europe.