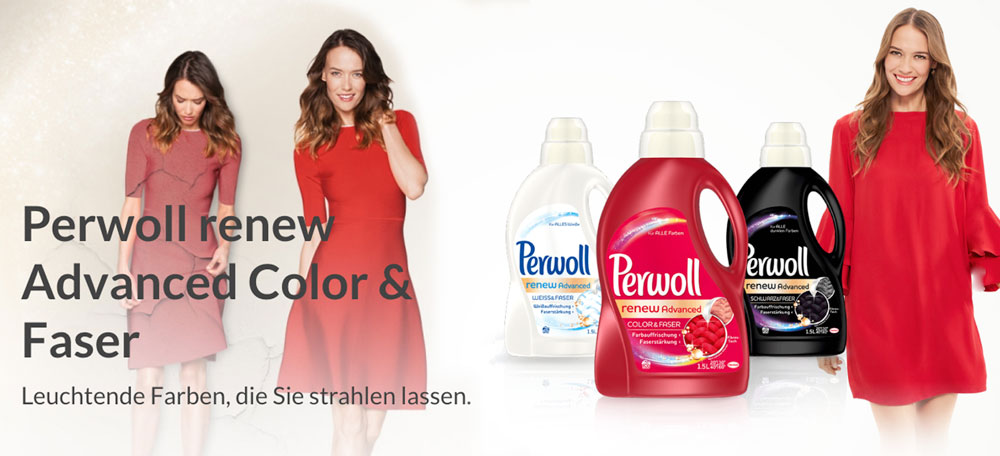 Re-new Black effect (bright dark color) with enzymes which remove the single fibres (and thereby the greyish shade). Read more..

Smoothes roughened fibers and leaves so faded colors shine again - without color additives Read more..

Fine fabrics and woolen garments are very delicate and need especially gentle care. Read more..